Unbox a world of inspiration for beginning violin & developing string musicians
With KidStrings Box, you'll experience the joy of discovering new skills, new music, and a community of support every month. It's the perfect supplement to a beginning violin, viola, cello or string bass education. 


Light the way to your budding string player's lifelong love of music!




Our mission is to inspire, motivate, and educate string players.
We lay the groundwork for a lifelong love of music, one box at a time.
Discover what's inside...



Each month, you'll receive a new, themed box carefully curated just for your string player. Inside you'll find:
Musical supplies like new strings, rosin, and other tools for maintaining their instrument
Sheet music and technique exercises
Practice aids and form builders
Collectibles, stickers, and a t-shirt in every box
Other fun surprises!
We curate boxes that pair perfectly with the instrument of your choice. Specify if you are a violin, viola, cello or string bass student when you sign up!
Receive $10 off your first box!
Join our mailing list to receive updates on upcoming boxes, including our monthly unboxings, play-along recordins, jam sessions and more.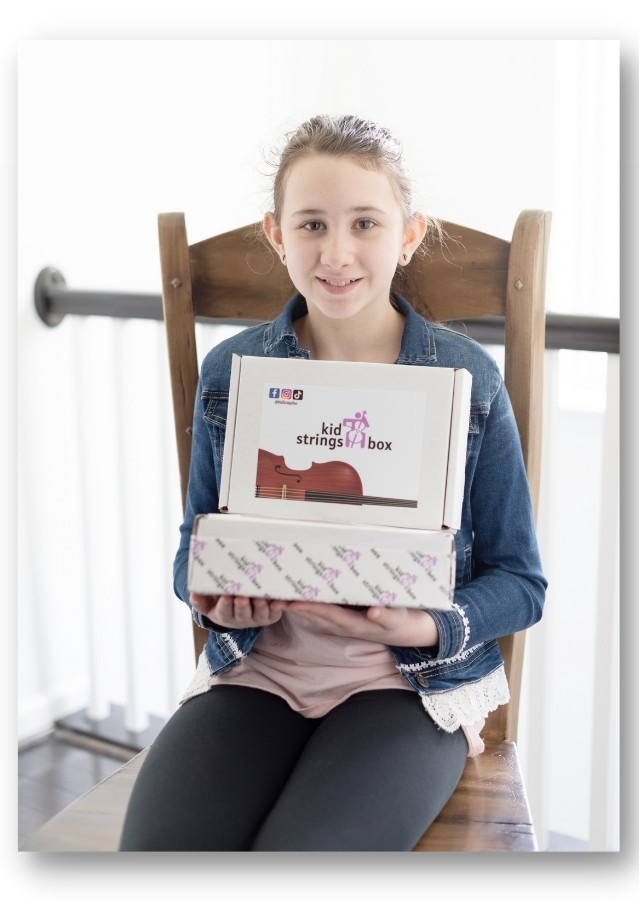 Select a recurring subscription or you can opt-in for a limited time with monthly billing.

Cancel at any time.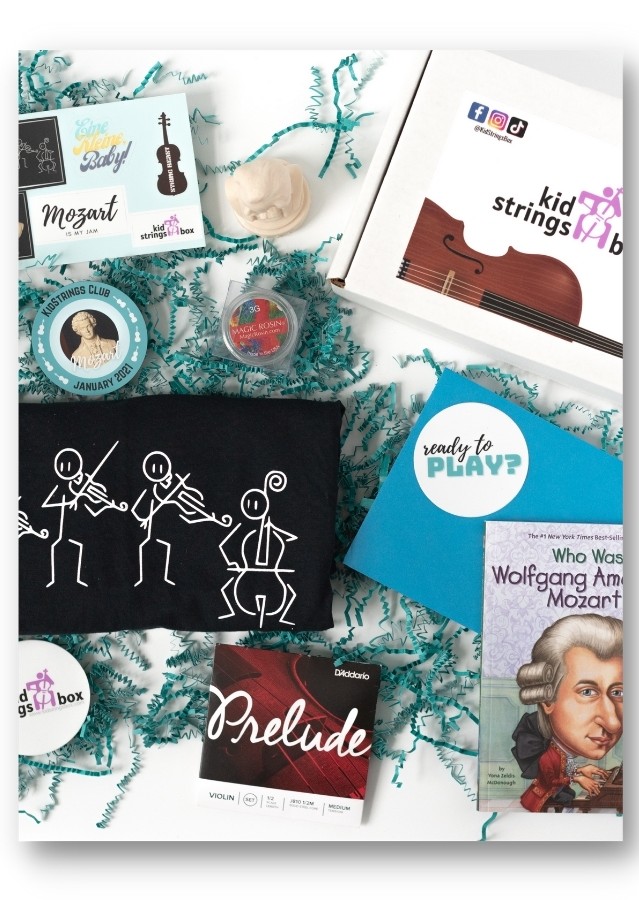 Unbox this month's inspiration

Each box is curated and packed with love by an expert strings instructor. 

Boxes ship on or about
the 15th of each month.
FREE SHIPPING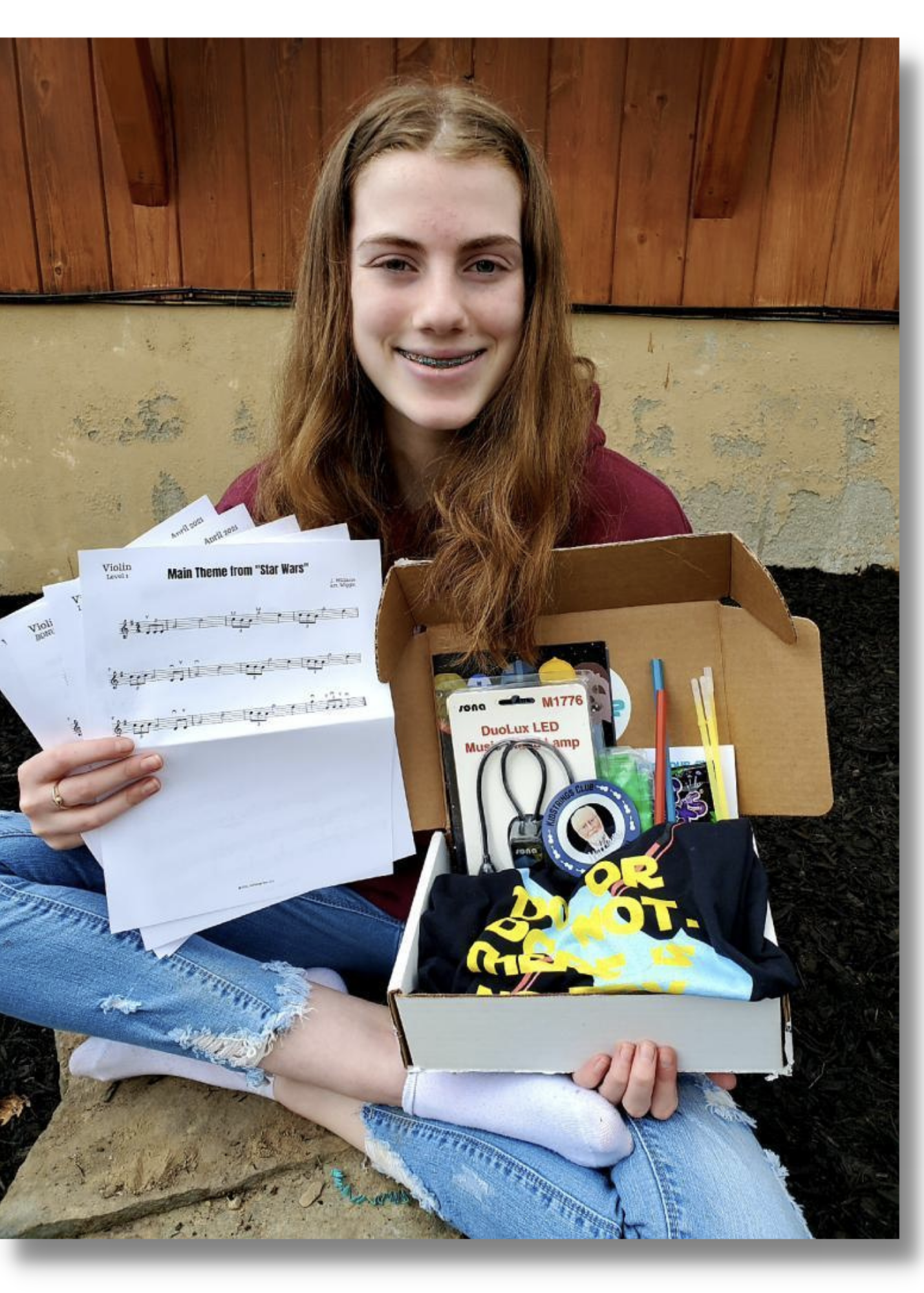 Deepen your player's musical practice



Our box is the perfect supplement to your player's musical education. Wow your music teacher with the progress!

/** * @var $module \Ucraft\Module */ ?>
Kristen, parent of a violin subscriber

⭐️⭐️⭐️⭐️⭐️
"It's so great to see my son learning about a different composer each month and really diving into the history and music of that composer."

Stacy, parent of a violin subscriber

⭐️⭐️⭐️⭐️⭐️
"The Beethoven shirt has already been worn to school. That's a stamp of approval!"

Suzi Busdiecker, parent of a violin subscriber

⭐️⭐️⭐️⭐️⭐️
"We are amazed and blown away by this incredible box! My son told me he's bringing the music from the box with him to his lesson on Tuesday because he can't wait to learn to play it."

Elizabeth Newquist, cello teacher

⭐️⭐️⭐️⭐️⭐️
"I loved the different levels of music. It is perfect sightreading for my student who has been playing for four years. I was so excited to see the rhythm and bowing and extension practice."

Kristen, parent of a violin subscriber

⭐️⭐️⭐️⭐️⭐️
"KidStrings Box gets a standing ovation! The box was so nicely and creatively put together, bursting with all sorts of fun and interesting items. The skills and techniques page has really given my son structure in his daily practice, and he was so excited to get the violin tuner that was just like what his teacher uses."

Charlotte, violin subscriber

⭐️⭐️⭐️⭐️⭐️
"I loved it! My favorite part was the lessons. The violin lessons were not too hard to follow, but they were not very easy either."
Deepen beginning violin & string music education

As string musicians ourselves, we know it takes more than practice to make perfect. It takes constant inspiration, motivation, and support.

Get the only subscription box made for string players by string players.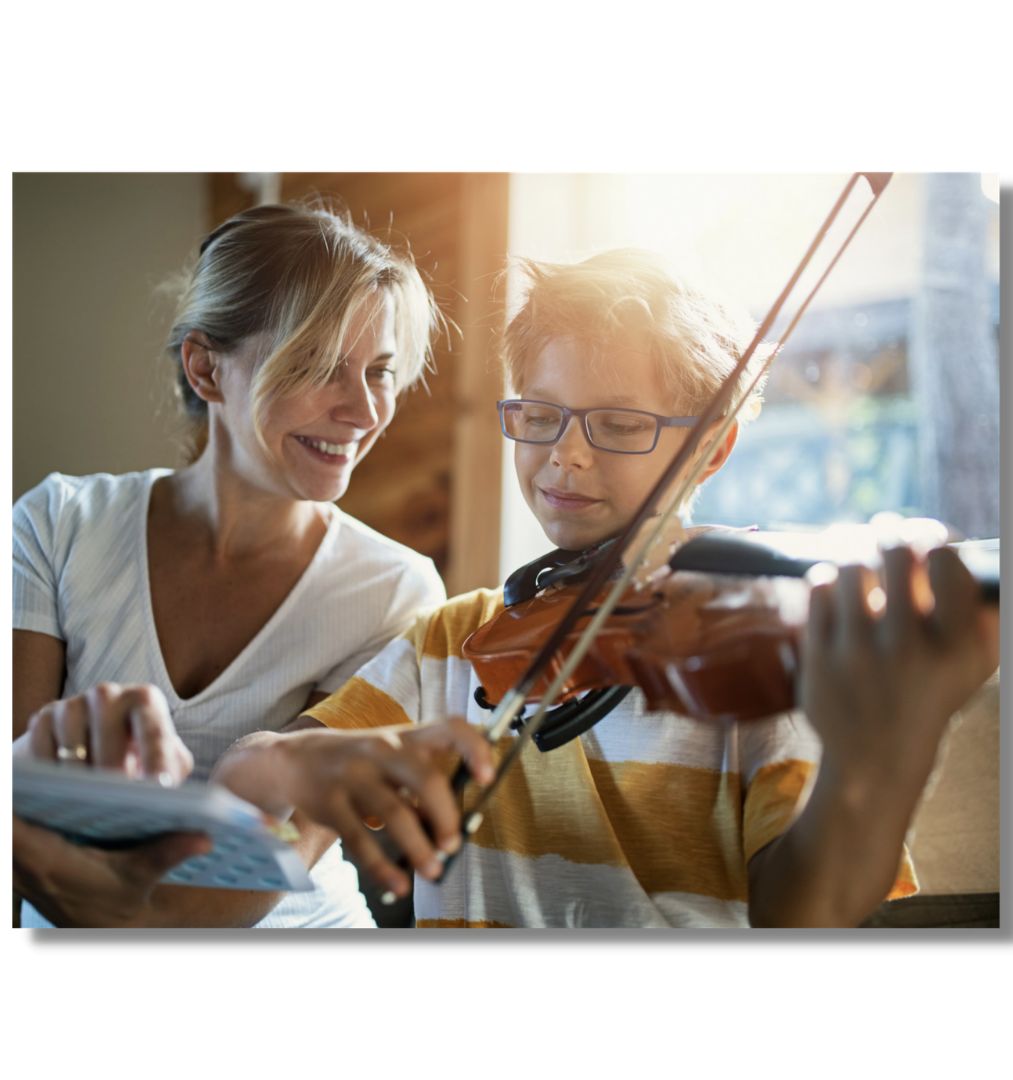 Discover treasured music, new & old



No matter your skill level or age, you'll love learning the fascinating history behind the music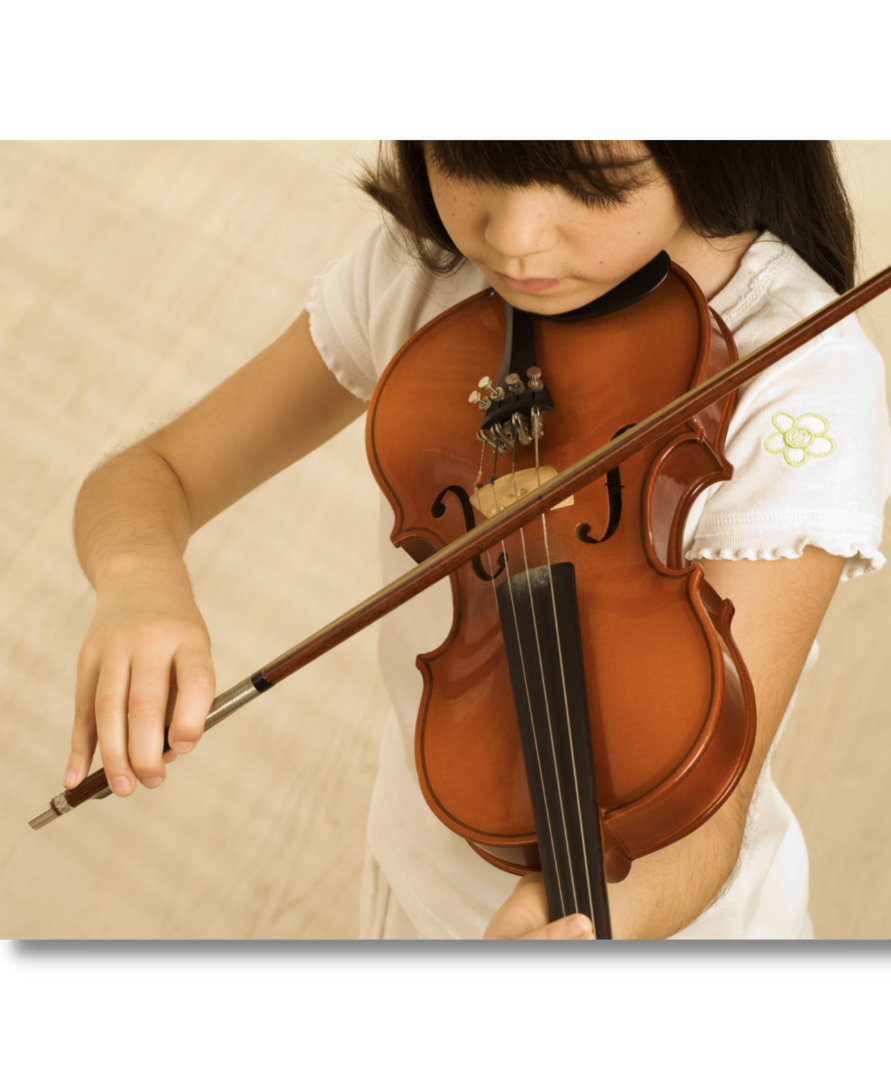 Improve playing with high-quality teaching aids

All the items in our boxes are personally tested and approved by experienced string teachers, and each item is carefully curated to meet the highest standards in quality.
Choose among flexible memberships or give as a gift




Subscribe monthly or choose the level of commitment that makes sense for your string player. KidStrings Box also makes the perfect gift for the budding musician in your life, even if that's you!
No problem! If your young string musician doesn't immediately love their KidStrings Box, we promise we will make it right!
Join our supportive community!
Step outside of the box with KidStrings Club! Whether you're a seasoned or beginning violin, viola, cello or bass player, or you're a parent, music educator, or retailer, you'll find the support you need and fellow music lovers to geek out with.